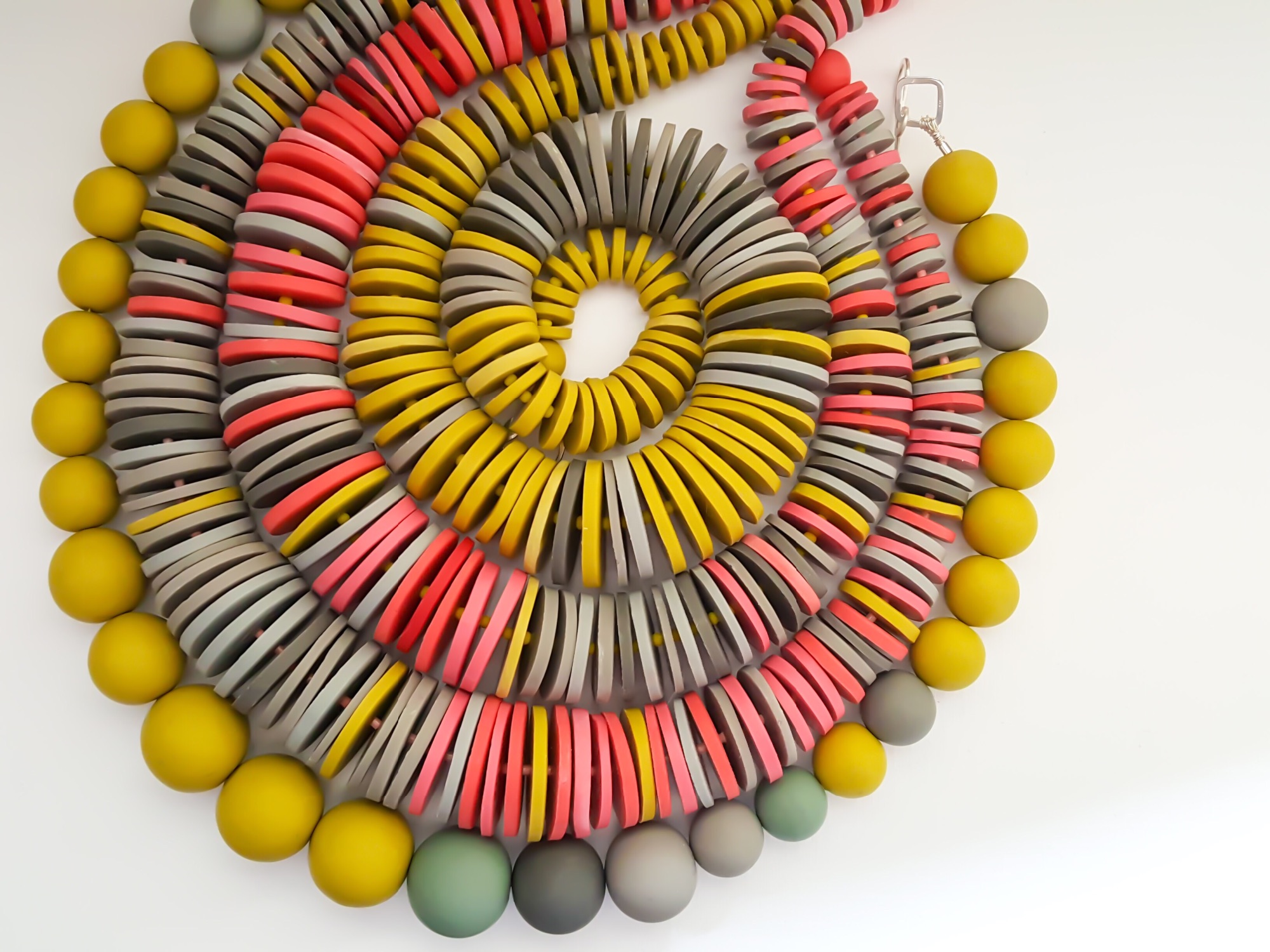 The Studio
Can I visit the studio? Yes, you're very welcome to visit the studio. However, the Silk Mill isn't generally open to the public so it will be necessary for you to pre-arrange an appointment to visit me. I also run my bridal business from the studio and have frequent appointments with brides to be so I'm afraid I can't accommate unexpected visits. If you'd like to visit the studio, please email me and we'll arrange a convenient time.
Do you hold Open Studio Events? I usually take part in the annual Frome Open Studios as part of the Frome Festival. This event usually happens in the first week of July. Occassionally, residents of the Silk Mill hold open studio events and more info about these events can be found on my Events Page. I sometimes take part in Somerset Arts Week depending on their program so please check my Events Page for more informatio about Open Studio Events held at the Silk Mill.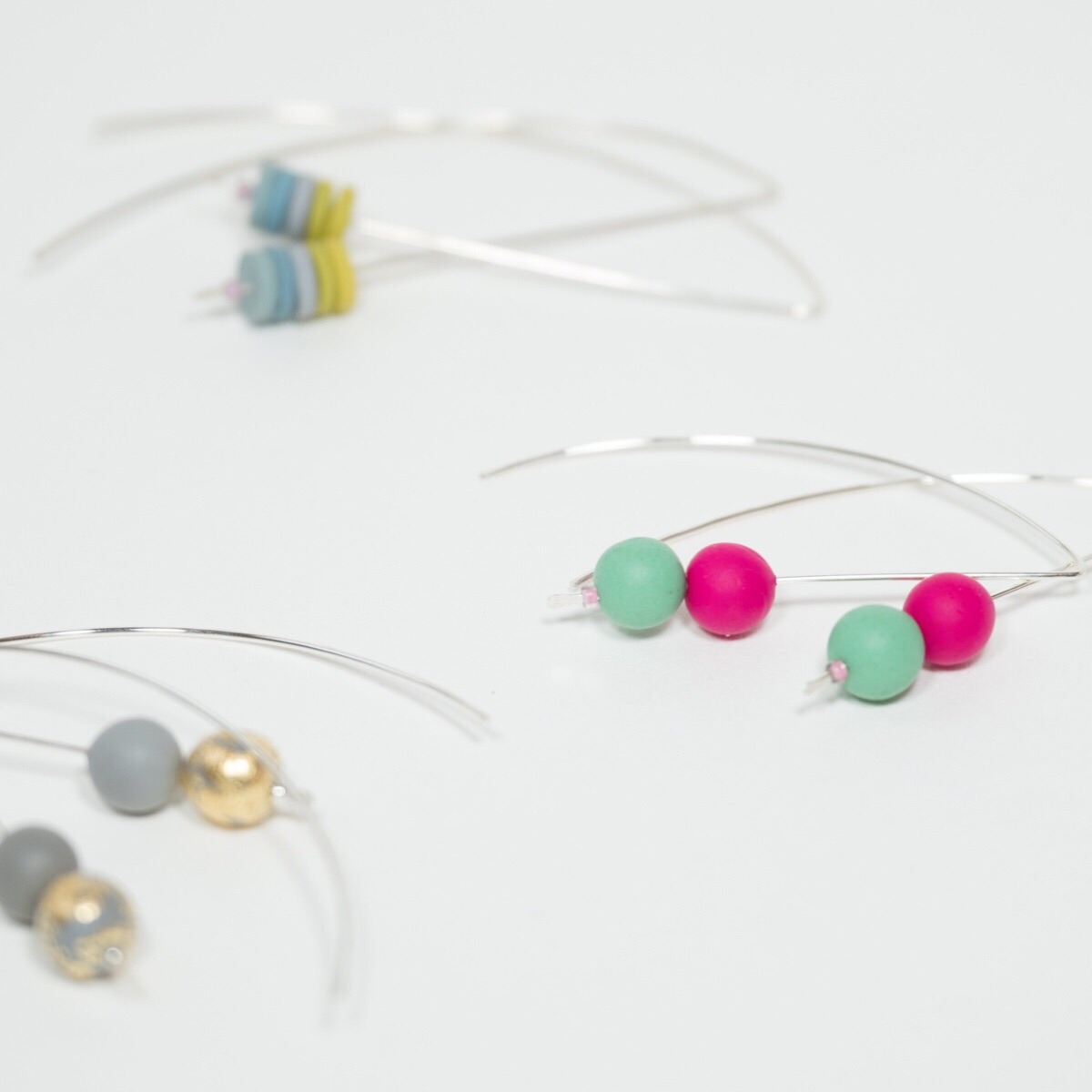 Care Instructions
How do I look after my jewellery? I use polymer clay for my handmade beads and I use resin clay for the coloured in-lays in my Colour Dot studs, earrings, ringd and small dot pendants.
Resin Clay is hard wearing and easy to look after. Each piece is made over a period of three days. I custom colour the resin and once it is cured, it is filed and sanded to a smooth, matt finish that resembles softly coloured stone or chalk.
Polymer clay is a robust, durable yet lightweight material that is custom coloured and then fired at low temperatures to fully cure.
To keep the resin clay and polymer clay beads looking their best, please be gentle with it and, if it needs cleaning, please use mild soapy water and a very soft brush to remove any dirt before drying thoroughly with a soft cloth. Please avoid contact with chemicals such as perfumes, chlorine, anything abrasive or acetone (nail varnish remover).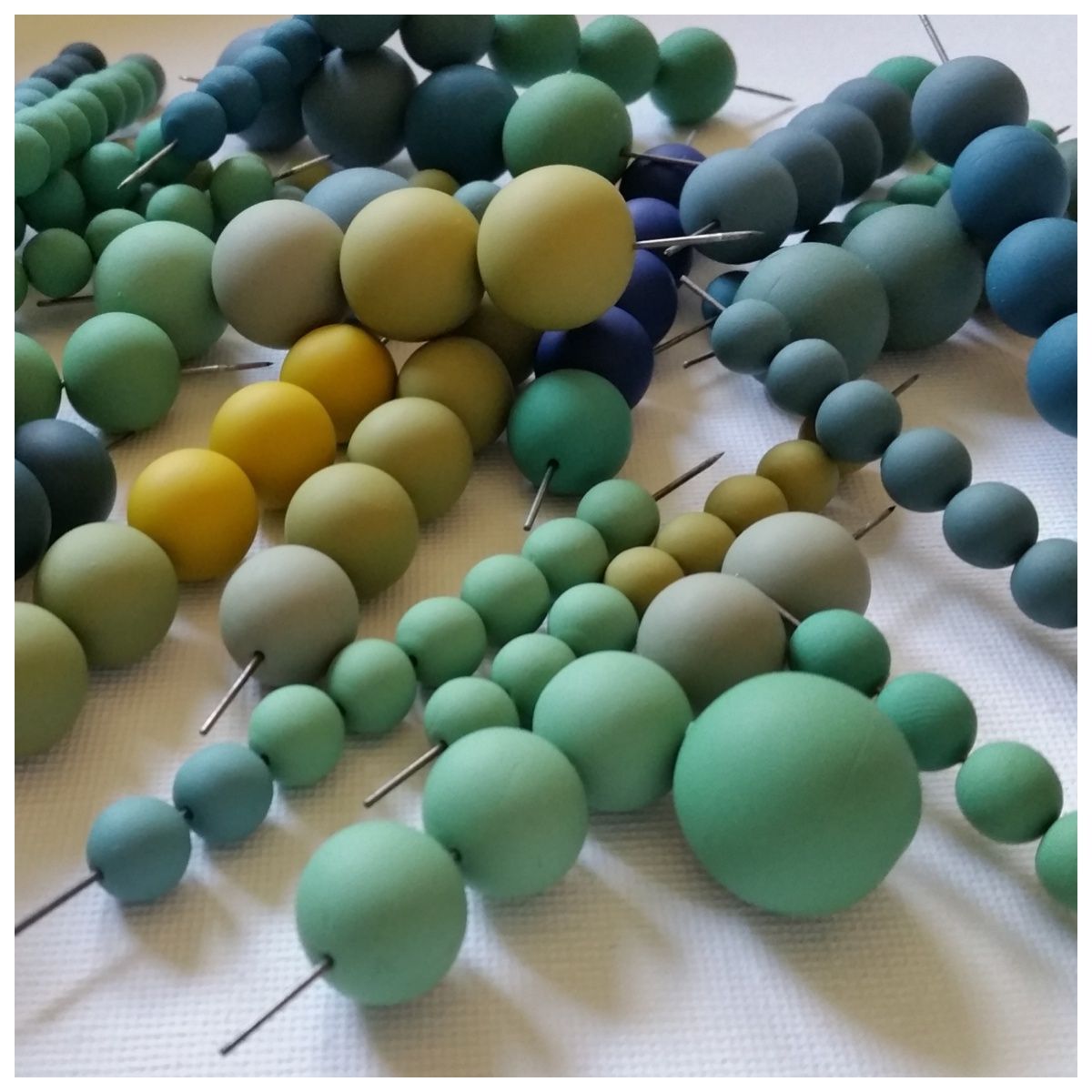 Colour Accurancy
Help! I need a more accurate colour match - as my jewellery is predominantly about colour, I try to mix my custom colours to a Pantone Equivalent colour reference. As all computer monitors display colours differently, please be aware that the real life jewellery may appear a slightly different colour that shown on your screen. If you need a more accurate colour reference or you're trying to colour match, please contact me and I will send you the Pantone colour reference. I have also worked towards colour matching with well known paint manufacturers such as Farrow and Ball so, please do not hesitate to contact me if you're stuck with colour matching or need more accurate information.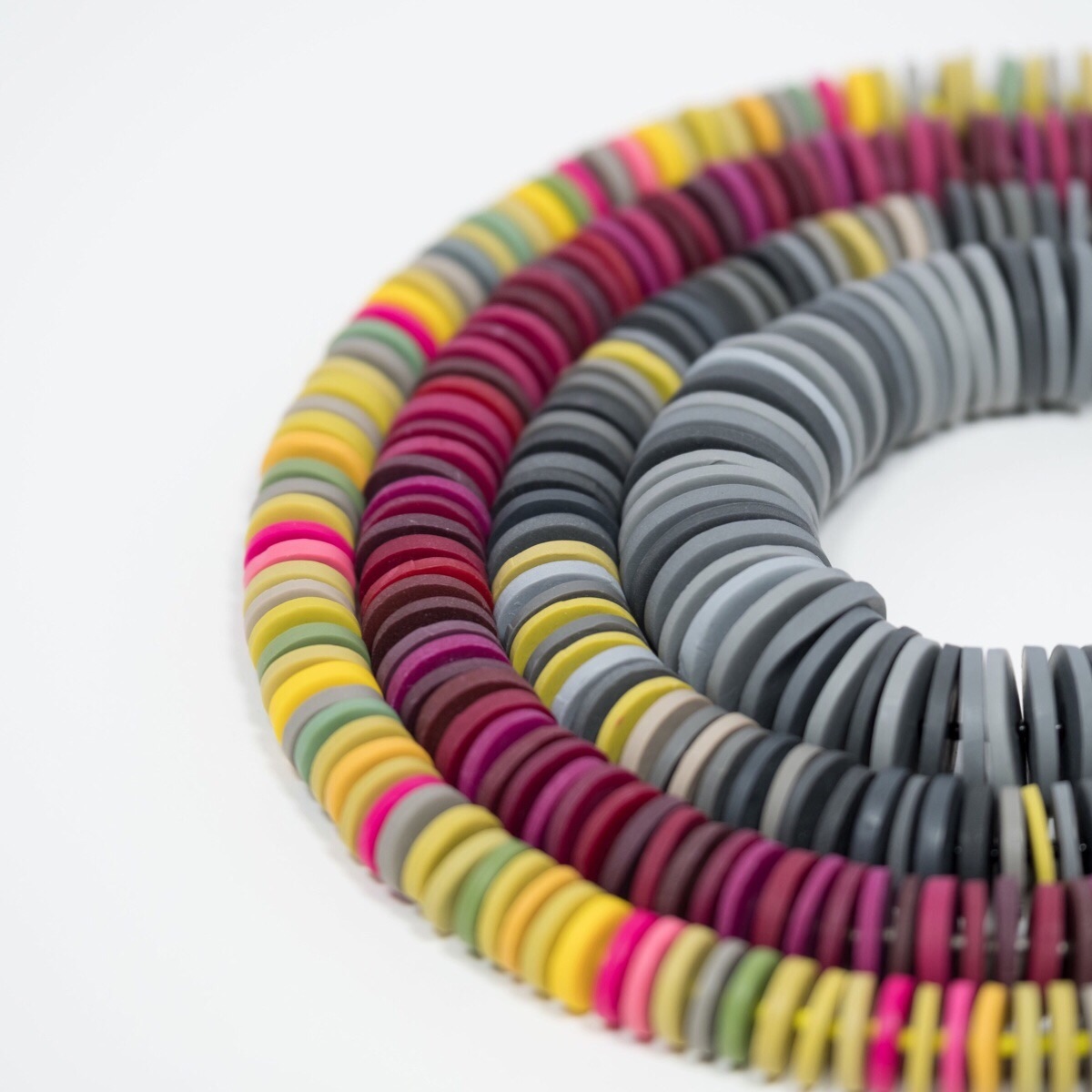 Product Information and Environmental Policy - it is very important to me that my jewellery making has as minimal impact upon the envrionment as possible and I try very hard to make choices to ensure that I source and use recycled materials wherever I can, that I eliminate any waste by being as efficient as possible with my work processes and that I use local or UK based suppliers for my materials.
Gift Wrapping and Packaging - all of my jewellery is gift boxed and protected with tissue paper before placing inside a sturdy cardboard postal box. My gift boxes, tissue, ribbon, business cards, postal boxes and packaging tape are made from either fully or partically recycled materials and, as I can source them, I will eventually make sure that all of my packaging and paper good are made from 100% recylced materials.
Do you use recylced metals? Wherever possible I use recycled sterling silver to make my jewellery - this applies to the wire, sheet and tube that I use. At the time of writing I have been uable to source findings such as pre-made chain and earring srolls and posts that are made from recycled sterling silver. I'm looking though!
I have started to use brass for some of my designs and this is almost always a sutainable metal as it's just not ecomonic to produce new brass for industry and so the tube that I use for my ring settings is made from locally sourced recycled brass.
What brand of Polymer Clay do you use? I have chosen to use Sculpey Premo (made by Polyform USA) and Cernit polymer clays to make my jewellery, Both of theese brands have confirmed that their polymer clay is vegan and contains no animal products. Not only is the planet's welfare a big concern but It's also important to me that no animals or people are harmed in the making of my jewellery and therefore, I will only use materials that are ethically manufactured and sourced. Polymer clay is a form of plastic but I always ensure that I never waste any clay - any unused clay can just be remixed into another colour and another design. My finished beads are also very durable so should last you a very long time and, if you ever get fed up with them, just ask me to make them into something new!
Resin Clay? What is it? I use a brand of resin clay that is made in the UK by a company called Sylmasta. I have chosen to use a resin clay rather than a liquid resin because it is less noxious and toxic than the liquid form. I also never waste any clay in my jewellery making; with resin clay, I can mix up very small amounts of product and I just make smaller and smaller studs until it's all used up. There is no residue and nothing to throw away.